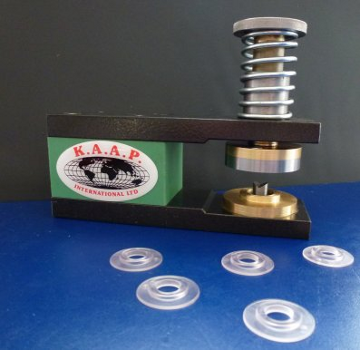 PVC Eyelets perform better under tension than metal eyelets.
Punch & Weld Tools
Punch & Weld Tools have become very popular with banner finishers as it is the strongest way of fixing a baner using pvc eyelets.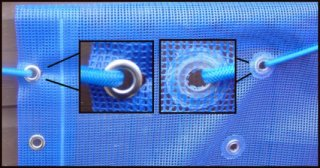 Using a pvc eyelet also saves time as it is not always necessary to have a hem. View our welding videos at: http://www.youtube.com/user/KAAPLTD?feature=watch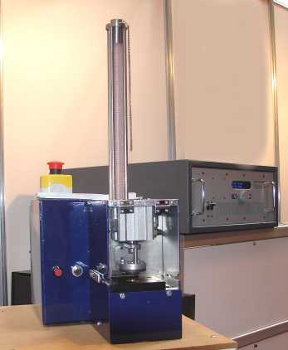 Our Automatic Eyeleting Machine
Our new Automatic High Frequency Eyelet Welding Machine with Solid State Generator being the latest technology in feeding a PVC eyelet, punching a hole and welding the eyelet in less than two seconds.
The machine welds an eyelet on the reverse side of the display.
By using PVC eyelets on PVC coated material allows the product to become totally recyclable.
The automatic eyelet machine is ideal for the Banner & Marquee markets
For more information please see our Welders section or call us on +44(0)1376 503111.
The Sidecurtain system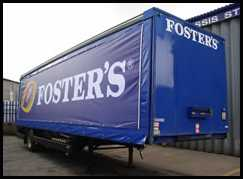 The Rigid system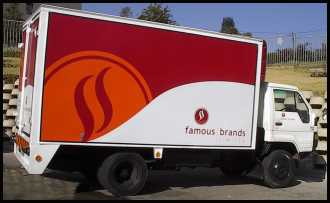 KAAP International has developed two new Trucks Banners, Advertising Systems.
The Sidecurtain Kit

The Rigid Kit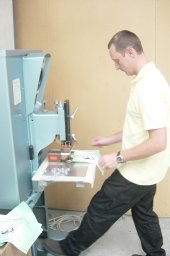 Punch & Weld machines
Punch & Weld machines are always available for a simple and quick way of applying PVC eyelets.

2 welding machines can be addapted to punch & weld eyelets simultaneously.